Although four of my grandchildren live three hours away, there are many opportunities for visits, and even long-term periods of doing "Gramma Duty" while my daughter and her husband are away on mission trips.
These are golden opportunities to have input into their lives in practical ways. Children love it when you read to them, sing silly songs with them, teach them new skills, or just plain play. It's all time well spent.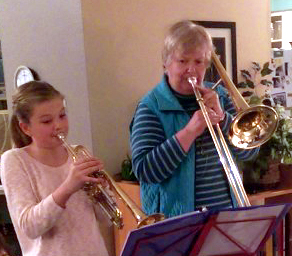 Any time spent with grandchildren is also a great occasion for sharing both family stories and personal stories of growing up years. Studies have shown that, not only is it good for the children, it's also good for the grandparents in preventing or slowing down the onset of Alzheimer's or other forms of dementia.
Most of my grandchildren are now in their teens, but we can still have fun together. Road trips, or other holiday excursions, playing boggle, or mini-golf. It's all good.
So – can you tell I'm getting ready for another round of "Gramma Duty" – and looking forward to having more stories to tell.
Something to think about: 
Do you have any grandchildren and opportunity to spend time with them?

What are some of the things you enjoy doing together?
Take the blessing challenge and see how it can totally revolutionize your life and that of your loved ones:
http://www.theblessing.com/html/overview.html