Our mother was a storyteller. Growing up, we heard lots of stories―stories from her childhood, her family's stories, stories with a moral, educational stories, fun stories, stories of faith, lots of stories. She often even told children's stories during a morning church service – always with illustrations she had either made or gathered from somewhere. She told stories all her life to anyone who would listen.
Although she had been asked many times to write some of the stories down, she never seemed to have the time. Later, we asked her to tape them so we could have a record of the stories, but she never had time. Finally, we decided to take matters into our own hands, and were prepared to record some of her stories at her 95th birthday.
But, as we were enroute we received the call―Mom was gone―we never saw her again. We had left it too late. All her stories passed away with her.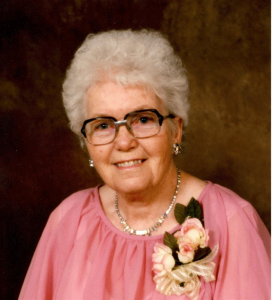 For several months I had heard of faithbooking, but something my daughter said at her grandmother's memorial service made me realize if I didn't make the time to record what I remember of the stories, and also record my own stories, then they would be lost to the family forever. Thus began my journey into this new world.
It is our prayer that the stories recorded here will inspire you to record your own experiences so that the generations to come might know of your "God moments" and use them as faith-builders.